Let's Make Something Big Together
IQVIS is the trusted partner of modern enterprises, SMBs and startups. We provide full-cycle custom software development services that lead companies to growth and sustainability. With a proven record of delivering beautiful software products and consultancy, we are here to offer you services and strategies that drive innovation, build brand equity, and increase your revenue.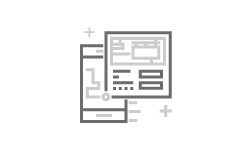 Product Engineering
Delivering beautiful software products and solutions for enterprise customers and startups. Be it a core technology product, startup app, or custom web solution, we have done it all.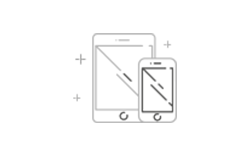 Mobile Apps
Our team is well-versed in smartphone app development. Be it a business app, utility product or a game, we have done it all. Discuss your mobile app idea with expert engineers, and make it a reality.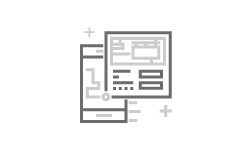 Enterprise Mobility
We help organizations of all sizes in embracing mobility and process improvement solutions that scale with their needs, teams' work habits, platform selections and security concerns.

Creative Design
We strongly believe in human centric design thinking and attention to details. This process enables us to solve real problems and craft a meaningful user experience/interface that your customers fall in love with.

Microsoft Solutions
We've been working on Microsoft technology since its inception. Get in touch with our Microsoft Experts for Content & Collaboration, custom app development, analytics or SharePoint solutions.

Web Apps
Delivering fast, secure, customized and seamlessly integrated web apps as per your business needs and aesthetics. No matter, how big or small entity you are, we are able to provide you custom web development solutions.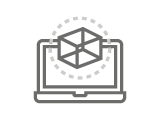 Salesforce Apps
Embrace Salesforce's powerful cloud to accelerate your business and app performance. We provide Salesforce app development, Salesforce integration, AppExchange solutions & technical support.

Emerging Tech
Our experience empowers us to deliver stunning software solutions in emerging tech: like AR/VR, machine learning, BLE and BI.We can integrate emerging tech within your current apps & develop a brand new solution too.

Staffing Solutions
Plan your business expansion or next project with right talent and skills. If you don't have the desired human resources, IQVIS can arrange permanent or contractual staff for you with the desired skills sets and experience.
Didn't Find What You're Looking For?
Some Brands that Trust IQVIS