Augmented and Virtual Reality, Tailored to Your Needs
We offer Augmented and Virtual Reality Solutions tailored to your needs and industry. Our AR/VR solutions combine cutting-edge technology and ease of use. Our rich experience enables us to deliver stunning quality graphics and content.

Augmented Reality
We understand that the nature of digital interaction is changing. Augmented reality is the best way to deliver an engaging experiences to your audience on their most personal device.

Virtual Reality
Present your products and ideas with virtual reality to transform speed and quality of experience. With VR, you can optimize your workflow, enhance presentation and much more

Mixed Reality
Our deep experience and expertise in AR and VR domains enable us to provide you a mix of both. We can integrate AR and VR for you to enjoy and deliver a hybrid reality experience.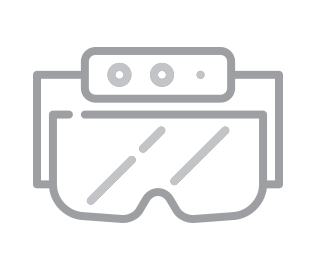 If you wish to present your products, services and contents with augmented and virtual realities, we can facilitate you. We enable you to offer new and unique ways of experiences to your customers, deliver more value to your audiences, and create much more impactful interactions. Get in touch with us for custom augmented and virtual reality solutions.
We have worked with some of the best brands in the market and developed core AR/VR products, designed augmented and virtual reality apps, and also enabled AR and VR integration. Our solutions have gained unique importance owing to their unique high graphic quality and user-friendly interfaces. We have built AR apps for mobile as well as apps for gadgets and wearables.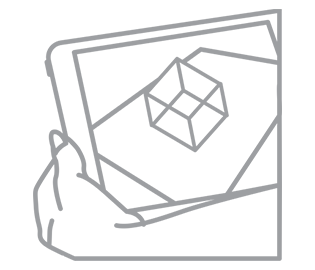 We understand that the biggest strength of Augmented and Virtual Realities is their unique high graphic quality that provides the best user experience. However, in AR/VR app development there is a big challenge to manage exterior and interior views. Ensuring that whatever is presented is closer to reality is what makes the difference. Our AR/VR experts can identify your needs and deliver a stunning product as per needs.
If you are looking to empower your marketing drives using augmented and virtual realities, we can enable your marketing teams employ this digital tactic. It can enhance your content's viewability and presentation in the events and campaigns. If you are here to AR/VR powered marketing solutions, to use AR/VR solutions for the sake of marketing, we've much to offer.


We enable brands to deliver more value to their audiences and create much more impactful interactions. Whether you're looking for a core augmented reality product or intend to integrate AR/VR into your existing apps, we can provide the most compatible solution. We build AR/VR apps for android, iOS, smartphone, smart glasses, tablets, etc. Get in touch with our friendly customer support for an expert advice on your case.
Didn't Find What You're Looking For?
Some Brands that Trust IQVIS