Developing a Custom Chatbot Was Never That Easy!
AI-powered bots are redefining the way brands engage with prospects and customers. We're here to help you optimize the workflow, reduce the response time, and retain your prospects with intelligent, smart, and reliable chatbots.
Chatbots are Used for the Following

Customer Service
Streamline your customer interactions with chatbots. They can respond immediately and customers do not have to wait like standing in the queue.

E-Commerce
Chatbots can be a great facilitator in e-commerce management. Customers can view products, organize carts, and make a purchase from within a chat interaction.

User Engagement
Chatbots can push and pull content to engage the visitors. They present content on the basis of user preferences, past experience, and interaction history.
What is a Bot?
Bots are text-based programs empowered by artificial intelligence and natural learning processes. They are made to interact with users over a given platform, medium, network, or application. There are various types of chatbots and they can perform a number of tasks; like, customer service. Gartner predicts that by 2020, the average person will have more conversations with bots than their spouse.
Conversational AI (artificial intelligence) has created a new method of engagement and business development. With the help of AI products, businesses are able to reduce their response time, streamline the workflow, retain the visitors on the store/site, and perform repeated tasks in a cost-effective manner. All they need is to have a fully-functional, sturdy, intelligent, and reliable bot to perform the given task.
Benefits of Bot Development
Chatbots offer a number of comparative advantages. They offer 24/7 availability, where a fully dedicated resource is providing you the desired service with unmatched control and transparency. They offer instant customer service and enhance brand value. Above all, since they are intelligent, bots can be scaled up quickly allowing you to focus on important tasks instead of being part of every conversation.
Using the deep learning powers, you can train your chatbots to behave more like a human and deliver interactions in different languages of your choice. Due to the very personalized interaction, the customers' retention rate soars up that ultimately benefits the business. Their ability to deliver a cognitive digital experience and manage multiple interactions with natural interface makes them a very cost-effective option for customer support.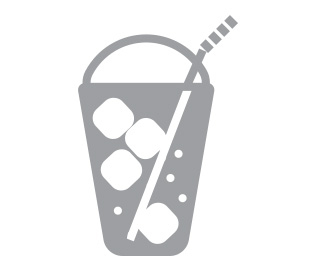 How we can help?
At IQVIS, we have a pool of experts in conversational AI and chatbot technology. We can help you build chatbots across various platforms including Facebook (wit.ai), Microsoft (Microsoft bot framework), Telegram, Oracle, Slack, and others. If you are not sure about chatbots and that why your business may need a bot, please get in touch with our AI consultants. We'll assess your business needs and provide you a smart and scalable solution. Get in touch for a FREE technical consultancy call. No obligations!
Didn't Find What You're Looking For?
Some Brands that Trust IQVIS