Let's Make Something Big Together
IQVIS is the trusted technical partner of modern enterprises, SMBs and startups. We provide end-to-end software product development, app modernization, MVP development, and re-engineering services.

MVP Development
We have a glowing history of providing MVP development services to startups and enterprise. From ideation to validation, development to launch, we'll be your end-to-end partners.

Mobile Apps
Our strategists, designers, coders, and solutions architects work together to solve your business problem. We build captivating and user-centric mobile apps designed to succeed.

Web Apps
Delivering fast, secure, custom and seamlessly integrated web apps as per your requirements. From professional websites to portals, e-commerce solutions to custom CMS, we got it all.

As we witness new technologies sweeping the market, move to Software as a Service (SaaS) and Web 2.0 is on rising. The rapid pace of innovation has shortened the digital product's life cycle, forcing leaders and engineers to be on their toes. Therefore, companies require a consistent upgrade of their software products to remain relevant. However, this cannot be done alone and requires a strategic partner of success.
AT IQVIS, we share the vision, goals, and product strategy of our partners. Being a full-service product engineering company, we are fully-committed to deliver reliable, beautiful, and custom software products that add value and execute on the vision. We've consistently maintained and developed cost-effective and efficient product delivery model for our clients.


We are strategists, designers, coders, and solutions architects; working together to solve your business problem and deliver fast, secure and beautiful software products. Whether you are looking for a new product or want to upgrade existing ones' technology and usability, our engineers can deliver on any task.
As we call it end-to-end product engineering process, our software engineering services are divided into three different stages: pre-development, development and post-development. In pre-development stage, we define and validate the idea whereas development stage deals with software development, design, and testing. The post-development stage deals with the launch, growth hacking, and technical support.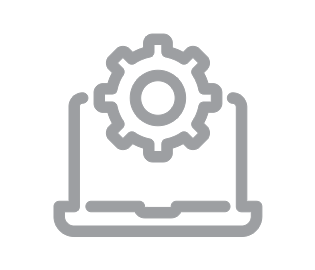 Finally, we deal with all type of software development services. Our core expertise lies in core product development, startup product development, mobile & web apps, MVP development, application re-engineering, app modernization, and cloud integration. If you don't see what you're looking for, talk to our product engineers.
Didn't Find What You're Looking For?
Some Brands that Trust IQVIS