Continue the SharePoint Legacy
IQVIS offers solutions for Microsoft SharePoint and a host of cloud collaboration services. We can help you in creating custom collaboration environment, SharePoint migration, SharePoint upgrade, and branding services.

SharePoint Migration
Migration is a journey and like all journeys, it requires excellent planning and resources. We help you well-plan your SharePoint migration journey and execute it according to plan.

SharePoint Solutions
Our experience with SharePoint infrastructure, environment, adoption, and SharePoint branding can help you make the best use of extensive collaboration technology stack.

Business Intelligence
Combine and manage your data, discover insights through interactive reporting, and take action. Move into more collaborative environment and simplify your teamwork through custom BI solutions.

Modern organizations require extensive collaboration and productivity technology stack. In this regards, Microsoft SharePoint can prove out to be a key solution for the same purpose. Our experience with SharePoint infrastructure, environment, administration, adoption, and branding can help you make this a reality at your enterprise.
IQVIS offers solutions for big and small enterprises by delivering a state-of-the-art Microsoft SharePoint object model. Our team of well-equipped professionals helps customers scale up existing and new SharePoint environments. Our products, solutions, and consultancy sessions are tailored to meet standards across a variety of industries. With 10 years of experience inc pocket, we migration team successfully delivers complex SharePoint migration projects.


Our migration methodology is comprised of industry best practices that endorse a comprehensive alignment between your desired business objectives and the best technology stack available. Migration is like a journey, and like all journeys it requires careful planning and resource assessment. Our SharePoint migration exercise has three key phases: needs assessments, test migration, and execution.
We start this journey with your needs and requirement analysis. After the initial evaluation, we'll appraise your content and identify what data should be migrated or abandoned. We'll also consider SharePoint customizations and third-party solutions. Once the assessments are done, we'll do a test migration. This phase will be focused on pinpointing issues so to address them in a timely manner and before the Execution phase takes place.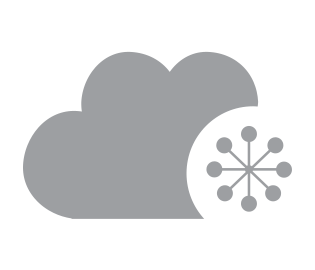 There are three things that make IQVIS one of the most reliable technology partner for modern businesses. We got over 10 years of extensive experience in the enterprise technology with 250+ projects. Our clientele includes Fortune 100 companies, SMBs, and startups and we are based in the heart of technology – Silicon Valley.
Didn't Find What You're Looking For?
Some Brands that Trust IQVIS