The Next Generation of Technologies
Delivering world class technology solutions in emerging domains. Our engineers have deep expertise in delivering custom solutions in augmented and virtual realities, AI & machine learning, BLE and IoT.

AR/VR
If you wish to present your products and services with AR and VR, we can facilitate you. Get custom augmented and virtual reality solutions and deliver stunning experience with rich graphics.

IoT
IoT is the future and we can help you embrace that with beautiful IoT apps and business solutions. We deal in broad IoT connectivity, app development, cloud integration, and custom IoT solutions.

BLE Solutions
We offer a wide range of BLE solutions like app development, alert notifications, automation, RSS, TX power, user data, and link loss. Name your desired solution to integrate and we'll deliver.

Modern technologies are transforming the way we work, live and play. Yet many organizations struggle to create a digital presence that matters. In order to thrive in today's dynamic digital economy, modern enterprises need to embed digital into the core of their core activities. This includes a wide range of things: From remodeling business, digitizing essential processes, integrating technology to core and presenting the brand via digital channels.
Modern and emerging technologies – like wearables, mobile, IoT, augmented and virtual reality, machine learning, and AI have much to promise, but only a business is willing to embrace them. Companies can clearly see new opportunities in these areas but not everyone is willing to take bet owing to pressure of using them effectively. That's where IQVIS comes in.


Having deep expertise in emerging technologies, IQVIS offers you reliable business and technological solutions. Whether you are Startup or an enterprise, looking for integration or a core technology product, Team IQVIS can help across the way. We have helped established brands take advantage of latest technologies and can do the same for you.
Our primary expertise lie in augmented reality, virtual reality, mixed reality solutions, artificial intelligence, machine learning, and IoT. Our solution makes it easy for our clients to separate the hype from reality and utilize modern technologies to achieve core business goals. We can optimize your business process, introduce new engagement models, and integrate particular intelligent solution into your product. Request a free consultancy session and talk to our engineers for your next product.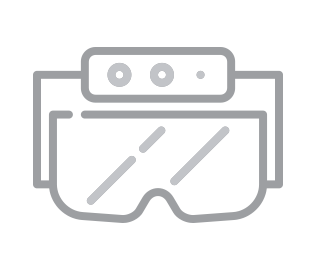 Didn't Find What You're Looking For?
Some Brands that Trust IQVIS